ABOUT
Founded in 2018, Crawford Advanced Materials, LLC (CAM), brings an innovative technology solution that processes cellulosic biomass feedstock (non-food-based waste) into synthetic ultra-clean renewable transportation fuels and other renewable products.
CAM's 20-acre biomass renewable energy plant is under construction on an 80-acre industrial site located in the Keystone Regional Industrial Park in Greenwood Township, Crawford County, Pennsylvania. This site is already developed with gas, electric, water and access to mainline rail, and is conveniently located 3,000 feet from the interstate.
In 2018, CAM was formed when Crawford Renewable Energy married the perfect space with impeccable technology. The site was originally developed and prepped for a power plant, but CAM has since found a much more appropriate need for a renewable diesel fuel technology that puts not only Crawford County on the renewable energy map, but also to the region as a whole. The site is currently under construction.
---
GREEN SOLUTIONS
The technology CAM utilizes will be harnessed to create green solutions for Pennsylvania, our nation and the world. We believe that at its core, this is the most ecofriendly recycling of the most ecofriendly materials possible.
As clean energy is quickly becoming the Department of Energy's standard moving forward, many companies are joining the race to develop the most advanced technology for clean energy production. The United States is rich in the development of many clean energy sources such as wind, solar, water, geothermal and bioenergy (biomass). CAM is at the forefront of developing and advancing biomass conversion technology to replace typical fossil fuels with its ultra-low sulfur diesel fuels. As an added benefit, CAM can also convert these biomasses into many other byproducts such as biochar and graphene that aid in agricultural and industrial development
The Environmental Protection Agency started regulating sulfur levels back in 1993, and 13 years later started regulating levels to improve upon pollution control and more effectively reduce diesel emissions. CAM is answering that call with a product that is well below emission guidelines by producing a ready-to-use diesel that is safe and efficient to protect our future.
---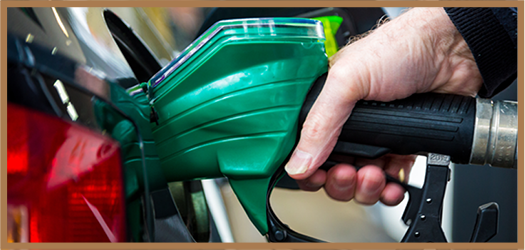 WHAT WE DO:
The CAM plant will utilize the technology of Proton Power's(1) high temperature pyrolysis to process biomass wood (waste wood chips) and convert the biomass feedstock into millions of gallons of ultra-low sulfur, on-road renewable diesel fuel. The facility will produce 12,000 tons of biochar that can be refined into various grades of graphene that will be a valuable addition to structural or electrical materials. It's makeup is a potential game changer in many industries.
Wood chip feedstock biomass, generally known as a nuisance waste product, will be collected from around Northwest Pennsylvania and processed through a high-temperature pyrolysis technology that will convert the wood material into multiple renewable products, including:
Renewable Diesel Fuel — highly refined to ultra-low sulfur and available for on-road use with no blending required. It can also be used as a blending fuel to increase the environmental performance of fossil-based existing diesel fuels—an environmentally sound solution for road-ready fuel.
Biochar — a valuable organic fertilizer that is also the key ingredient in the production of graphene, which is derived from the biochar.
Graphene — the thinnest material known to man, more than 100 times stronger than steel, a great conductor of heat and electricity and can be utilized in a variety of capacities. Its potential has not been fully realized.
(1) The technology of Proton Power's high-temperature pyrolysis:: the decomposition of products using high temperatures, provides an economic and environmentally friendly solution to companies with disposal issues of large waste byproducts — and material conversion is simple and safe.
---
WHO WE ARE:
Greg Rubino,  President, Crawford Advanced Materials
Crawford Advanced Materials (CAM) is a joint venture with Homeland Fuels, LLC and Crawford Renewable Energy, LLC. Spearheaded by Greg Rubino, President of CAM and Crawford Renewable Energy, the team works alongside the Economic Progress Alliance of Crawford County, as well as researchers, scientists and technology suppliers throughout the country.
Vic Gatto, President, Homeland Fuels Company
Homeland Fuels is located in Canton Massachusetts and will help develop the CAM facility. Leading the CAM team, Dr. Victor E. Gatto brings to the CAM team over 30 years' experience in corporate leadership. Prior to Homeland Fuels, he served as COO and Principal of Calleta Renewables which focuses on renewable energy initiatives helping to deploy similar technology CAM is utilizing.
Keystone Regional Industrial Park:
The Keystone Regional Industrial Park, was developed through The Crawford County Economic Progress Alliance, offers 1300 acres of property conveniently located off Interstate 79. This is the largest Keystone Opportunity Zone in Pennsylvania that is already equipped with electric, gas, water and rail. 
CONTACT
Crawford Advanced Materials
5050 West Ridge Road, Suite 201
Erie, PA 16506
© Crawford Advanced Materials